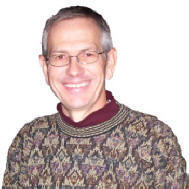 Mike Stevens has held crusades in North America, South America, Taiwan, Philippines, Great Britain, and Europe, including the Commonwealth of Independent States. Mike engages the culture with the truth of God's word. Mike Stevens has been known as a stable and committed minister for over thirty years. His wife Tonya is his partner in ministry and they have three children. Together they pastor The Jesus Community, just north of Austin, Texas, in Cedar Park. They are a powerful, anointed team.
Mike has authored a book entitled Contending For Revival that has been a tool to ignite a hunger for revival in leaders and laymen across America and Europe.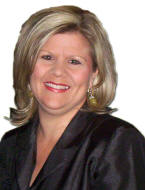 Tonya Stevens is the wife of Pastor Mike Stevens, She has traveled with her husband Mike for twenty-four years speaking and singing. Tonya is a gifted communicator, specializing in the truths of raising children with a Christian world view. Her passion for home schooling has ignited other Christian families to train their children in the Classical Education model where Christ is the measure of all truth. Tonya is a faithful wife and mother, gifted teacher, singer, writer and administrator who also is a Health Minister trained by Hallelujah Acres to teach biblical health and nutrition . Her passion for Christ is contagious and is complemented by her compassion and love for people.
Elders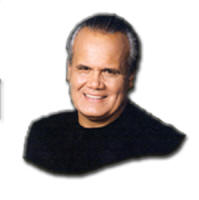 Denny Duron, began his ministry at age 17. Denny, a native of Shreveport, Louisiana, was an outstanding college football player with Louisiana Tech where he quarterbacked the 1972 and 1973 Bulldogs to a 24-1 record and two National titles in NCAA Division II.
Denny played professionally for two years in the short-lived WFL for the World Bowl Champion Birmingham Americans. Denny uses his experiences in football as a "vehicle to present the message of Jesus Christ".
Denny now serves as Chancellor of Evangel Christian Academy, and Pastor of Shreveport Community Church. With a congregation of over 3000, Denny has placed his focus on challenging men and women globally to achieve true success on the road to their God-given destiny.
He and his wife DeAnza have six children, Destiny, DawnChere, Denny Rodney, Dez, David Dee and Dakota. Together they serve families across the nation through a ministry called "The Family Club".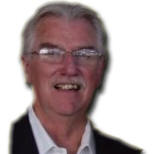 David Patterson is a graduate of Bethany University in Santa Cruz, CA. David graduated in 1966 with a degree in Theology.

Right after graduation David was invited to Denver, Colorado, where he and his wife, Carol, pioneered a Teen Challenge program. In 1967 David Wilkerson asked them to move to New York and assist him in his growing Youth Crusades ministry. David served as Vice President and Crusade Director of David Wilkerson Youth Crusades from 1967 to the end of 1974.

In late 1974 David was invited to join the ministry of World Literature Crusade (now called Every Home for Christ). From 1974 to 1982 he served as Executive Vice President of World Literature Crusade.
In 1964, David was instrumental in leading a teen-ager named Mario Murillo to Christ and eighteen years later, in 1982, Mario invited David to serve as Vice President of Mario Murillo Ministries. David and Mario worked together for eleven years; in 1993 David and Carol left Mario Murillo Ministries and began
David Patterson Ministries.
David also served fourteen years as an elder at The Church on the Way, Van Nuys, CA. before moving to the Dallas, Tx. area where he and his wife Carol now live.
Each week David writes a devotional/opinion article for his blog "For Family and Friends." The weekly articles began several years ago as a regular devotional e-mail for Carol and their children. As more and more people requested to be on the e-mail list, David instead opted for the convenience of a weekly blog article. You can access the blog at
www.family-friends-others.blogspot.com
.